OUR HOME, OUR VILLAGE, OUR PEOPLE
While Queenstown's reputation is huge, we believe it is the small things that make the difference. Check In offers a personalised way to do holidays, one that invites you to slow down, dig a little deeper and stop for a chat. It's a positive, collaborative approach to tourism and one that is underpinned by manaaki or hospitality.

We are profoundly influenced by the natural beauty of this place we call home, its essence runs deep within us. When community, businesses and visitors come together to appreciate what is on offer here, magic happens. We believe the best type of tourism happens when you experience and connect while you are here; and hold onto lifelong memories when you leave.
OUR STORY
The Check In story begins with family and a foundation of manaakitanga – a Māori term meaning 'to deeply care for others and provide hospitality'. It is from this core value that sisters Karmela Rapata and Maria Rapata began Check In, drawing on a deeply ingrained culture and tradition of making everyone feel welcome.
Today, the Check In family includes fellow Southlander Vanessa van Uden who has advocated for the community for many years and has also grown to include the many beautiful people who operate Queenstown's most unique experiences and activities. Some of these you may have heard of, others you may not. Queenstown is our village, and we are proud to share the people and places that make this village our home.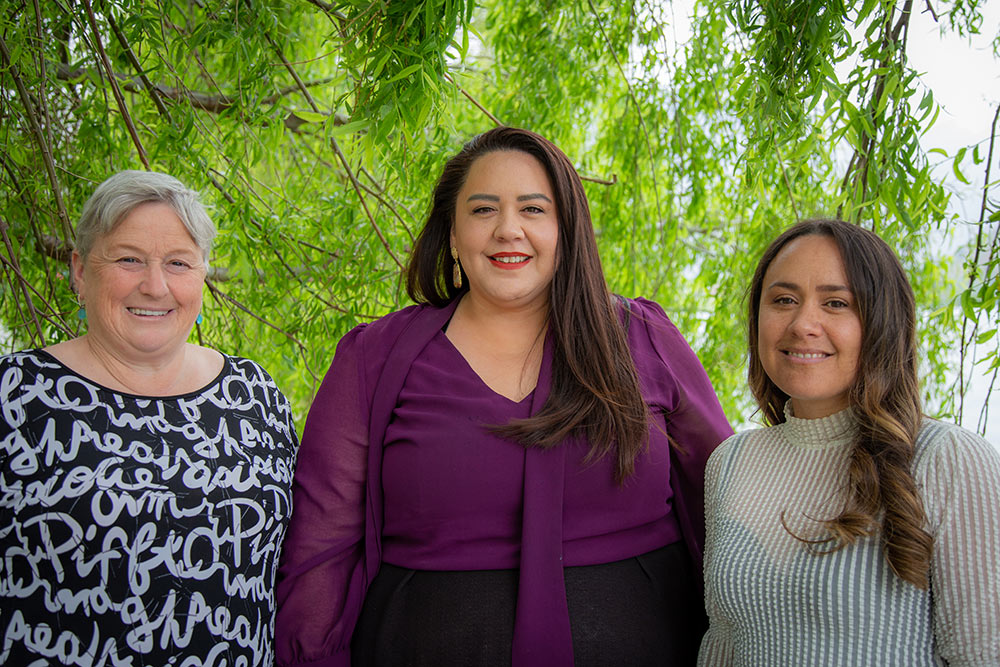 A SPIRIT OF WARMTH, ENTHUSIASM AND HOSPITALITY IS INTERWOVEN WITHIN EVERY ASPECT OF CHECK IN'S SERVICE.
My Private Chef
Meet Chef Fabian
Queenstown Hikes
Meet Sarah & Sarah
Blue Kanu
Meet Karen Hattaway
Queenstown Wine Trails
Meet Lance Benseman
WHAT MAKES US DIFFERENT … OUR PEOPLE
Imagine traveling to a destination where your best friend has lived all their life. That's exactly what Check In Queenstown is. We're your friend away from home; here to showcase our beautiful home, offer a glimpse into local life, share unique and tailored experiences and facilitate a connection with our people.
Our offering centres around connecting customers with a range of local services, facilities, comforts and experiences; is anchored by free unbiased local advice; and is supported by a true local point of contact – our concierge service – a professional service and a friendly face.
Meet our people
OUR PURPOSE
Kaitiakitanga – Our purpose is to protect and share our home
Whānaungatanga – to leverage the interconnectedness of our village
Kotahitanga  -to support and unite the efforts of our people
Manaakitanga – To live the culture and tradition of caring for, and making all people, feel welcome